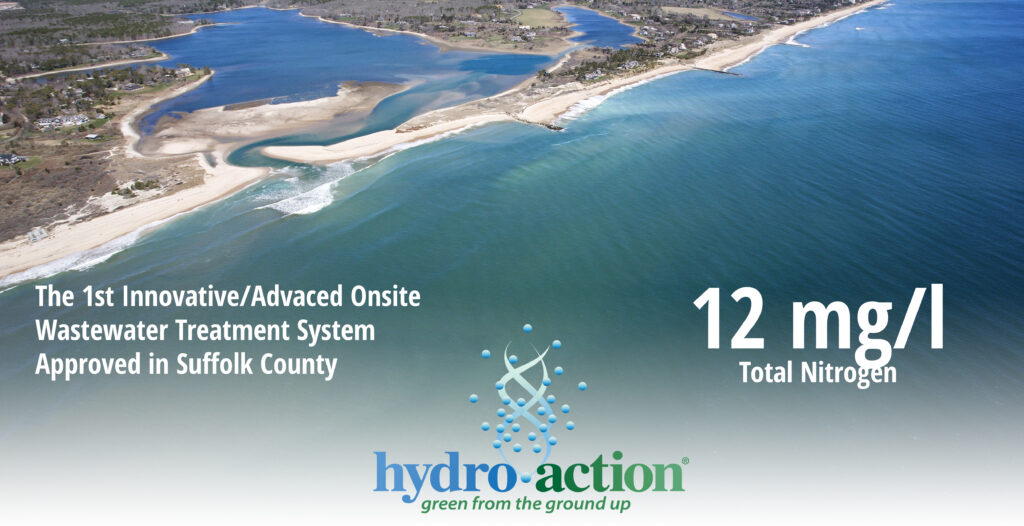 Hydro-Action attended the Suffolk County Department of Health Services' Septic Improvement Program Kickoff Meeting on July 12th and 13th 2017.
The county hosted two days of presentations where community members, scientists, architects, engineers, installers, and septic maintenance providers were all able to learn about the project as well as ask questions directly.
The first meeting took place in Montauk and the second meeting took place in Riverhead. These areas have particularly sensitive ecological areas where homes are very close to the water where the untreated wastewater is polluting local water systems resulting in beach closings, fish die-offs, and eutrophication—or harmful algae blooms.
The Reclaim Our Water Initiative is a county-wide effort to improve the waters of Long Island that have suffered due to inadequate onsite wastewater infrastructure. The Reclaim Our Water Initiative is a grant program where up to $11,000 of the cost of a new onsite wastewater system can be subsidized from the county. Another $10,000 is available at extremely low interest rate to help encourage home owners to move quickly and upgrade their home wastewater system.
The kick off meeting and presentations were informative and gave the audience a tour through the application process as well as explanations of the approved technologies.
Over 1.5 million people live in Suffolk County, New York, and over 360,000 homes in a 90 square mile area are on onsite systems—typically a septic tank and a deep, leaching pool. Many homes built before 1973 do not even have a primary treatment septic tank, so their wastewater goes directly into the leaching pool with virtually no treatment before it meets the water table.
Hydro-Action was the first technology approved by the county averaging 12 mg/l of Total Nitrogen, which is almost 40% better than the 19 mg/L Total Nitrogen standard Suffolk County has established.
Hydro-action is also the only company to eliminate the need for media filters, which eventually need to be replaced and can be ruined if unwanted food material such as fats, oils, and greases come in contact with the media, or if you use strong cleaning agents. Our technology relies only on suspended growth and recirculation between nitrification and denitrification in order to remove nitrogen.
For more information about the Reclaim Our Water Initiative, please visit www.ReclaimOurWater.info where you can learn more about the grant approval process and apply to receive grant funding in order to upgrade your home's septic system from a nitrogen pollution source to a nitrogen removal system.
You can even contact the county directly by emailing septicdemo@suffolkcountyny.gov or call the Suffolk County Health Department of Health Services at 631-852-5811.