Hydro-Action and Blue Water Environmental Working to Protect the Chesapeake Bay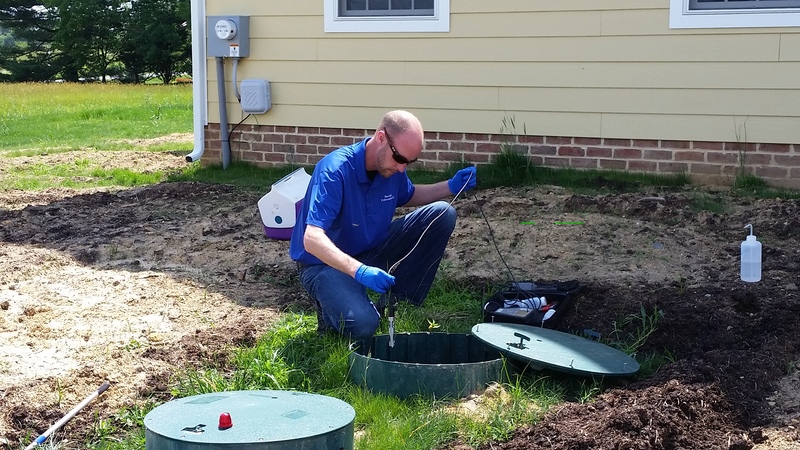 Oxygen is crucial for any species to survive, and when the oxygen levels are too low in our bodies of water, it results in massive die-offs of fish, turtles, and other aquatic life. Eutrophication is the largest threat to our waterways in the United States today.
Eutrophication is defined as 'the excessive nutrient loading, specifically nitrogen and phosphorous, in a body of water'. This causes a decline in water quality such that manifests in algae blooms, which creates dangerously low oxygen levels in water.
If this environmental problem is ignored, then we will see even greater severity of die-offs and lose access to many of our precious waterways due to polluted waters.
The top three main contributing factors to eutrophication are: agricultural run-off from fertilizers, urban run-off through stormwater drainage, and finally, large scale wastewater treatment systems as well as onsite, residential treatment systems.
Maryland is the leader of the entire country when it comes to addressing the role that onsite wastewater treatment systems play in eutrophication in sensitive water area, such as the Chesapeake Bay.
They established the very first statewide regulations mandating Enhanced Nutrient Reduction for onsite systems that directly targets nitrogen and phosphorous removal, which requires a 50% reduction in nitrogen as well as an effluent of treated wastewater that has less than 30 mg/L of total nitrogen.
(From left to right: Pete Sabo with Hydro-Action and Mark O'Rourke with Blue Water Environmental taking a grab sample to ensure our AN Series Units are performing as expected. Installed by Outback Porta-Jon.)
Senate Bill 320 "The Bay Restoration Fund" was signed into law in 2004. Since then, the Chesapeake Bay has still experienced a significant decline in water quality. Since then, many onsite wastewater treatment plant manufacturers have made investments into research and development of a better nitrogen removal system.
Hydro-Action spent five years developing our AN500, which is an aerobic treatment unit that achieves nitrogen reduction over 76%. We have spent the last year undergoing field verification of our nitrogen reduction technology to insure its performance. We are nearly through the field verification portion of testing and are excited to participate in such an innovative market for onsite wastewater treatment systems.
Have questions about or want more information on the Hydro-Action NSF 245 Approved AN Series and it's use in Maryland?
Contact:
Mark O'Rourke
Blue Water Environmental
Mobile: (704) 400-0803
Office: (240) 444-6401
Fax: (704) 841-4011
Website: www.BWEnvironmental.com
Email: Mark@BWEnvironmental.com
Installers:
Outback Porta-Jon
Office: (410) 257-1600
Fax: (443) 975-7797
Website: www.outbackportajon.com
Email: info@outbackportajon.com
Sample Excavating, Inc.
Office: (443) 807-8639
Website: sampleexcavatinginc.com
Email: sample415@yahoo.com